Embark on a sensory journey through the world of colors that inspire and connect us. In this blog post, we explore the captivating colorways of Heimtextil Trends for 2024/2025, where tradition meets innovation to create a harmonious palette that delights our senses while honoring our commitment to the environment.
A Sensory Revolution:
Witness the transformation of coloring methods, blending dynamic and subtle hues. Natural pigments sourced from the earth and innovative bioengineering techniques elevate traditional processes to new heights.
In the ever-evolving world of color, traditional methods meet cutting-edge innovation. Heimtextil Trends for 2024/2025 usher in a sensory revolution where colors come alive with dynamic vibrancy and understated elegance. We delve into the use of natural pigments, sourced directly from the earth, combined with state-of-the-art bioengineering techniques. This harmonious blend of tradition and innovation promises a visual feast for the senses.
Colour Bacteria and Rich Hues:
Dive into the realm of color bacteria, where pigments are cultivated to yield hues that are rich in depth and emotion. This New Sensitivity embraces the natural ebb and flow of colors, acknowledging that they may evolve over time.
Enter the fascinating world of color bacteria, where science meets artistry. Here, pigments are cultivated to produce hues that are not only visually striking but also rich in emotional depth. This New Sensitivity in color acknowledges the natural evolution of hues over time, creating an ever-changing canvas of beauty.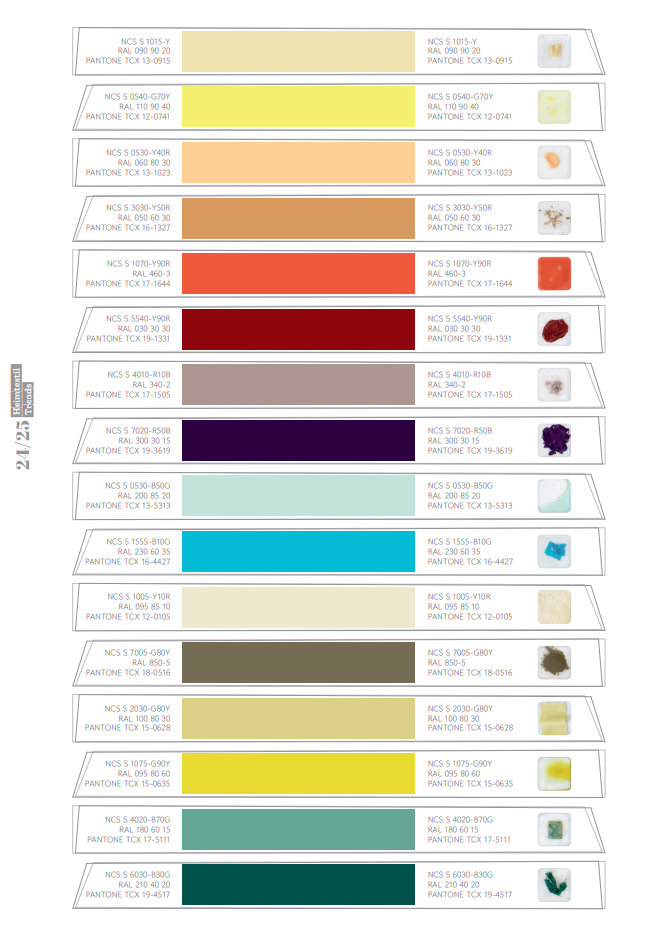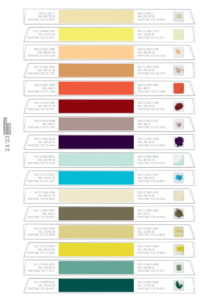 Inspiration from Nature:
Heimtextil Trends 2024/2025 draw inspiration from nature's palette. Discover colors extracted from avocado seeds, algae, living bacteria, antique pigments like raw sienna, and bio-engineered indigo and cochineal. These hues, with a notable black component, offer versatile applications and endless combinations.
Nature has long been an unparalleled source of inspiration, and Heimtextil Trends for 2024/2025 pay homage to this timeless muse. Dive into the world of colors extracted from unexpected sources, such as avocado seeds, algae, and even living bacteria. Explore the revival of antique pigments like raw sienna, alongside the marvel of bio-engineered indigo and cochineal. Each hue, enriched by a notable black component, opens the door to boundless possibilities in design and creativity.
Vibrant Accents and Serene Neutrals:
Explore the punchy saturated accents that invigorate our senses and elevate our spirits. In contrast, find tranquility in grounding neutrals, spanning shades of grey, terra, and even dark purple, providing calmness to your spaces.
Color has the power to stir emotions and transform spaces. Immerse yourself in vibrant accents that breathe life and energy into your surroundings, invigorating your senses and uplifting your spirits. On the flip side, discover the serenity of grounding neutrals, from soothing shades of grey to the warmth of terra and the depth of dark purple. These tranquil hues provide a sense of calm and balance, turning your spaces into havens of relaxation.
The New Colourways presented by Heimtextil Trends 2024/2025 bring together innovation, tradition, and environmental consciousness. Let these colors inspire your interior designs, adding depth, emotion, and harmony to your living spaces.
Conclusion
the New Colourways unveiled by Heimtextil Trends for 2024/2025 embody a harmonious blend of innovation, tradition, and environmental responsibility. These captivating hues are not just colors; they are a sensory journey waiting to inspire your interior designs. Whether you seek depth, emotion, or harmony, let these colors transform your living spaces into vibrant expressions of creativity and consciousness.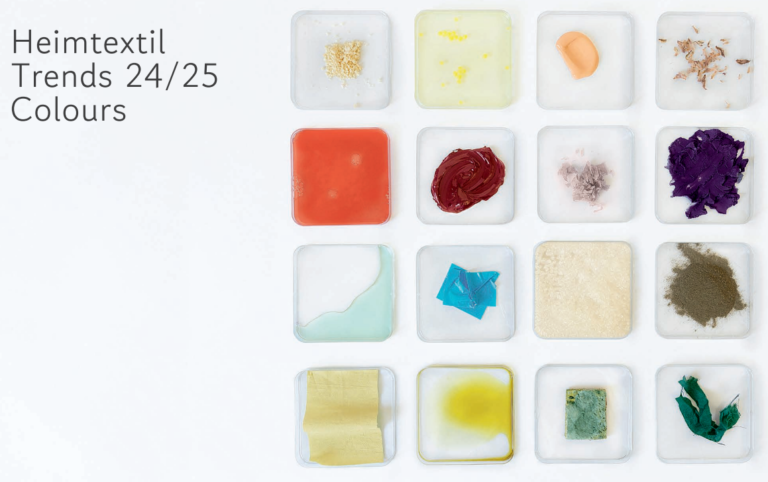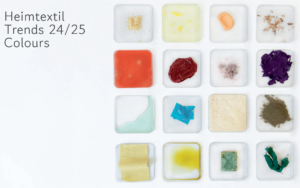 Explore these textiles and witness with Heimtextil Trends 2024/2025 how they weave natural beauty into your surroundings.

Explore Heimtextil Trends 2024/2025