In an age where style and sustainability seamlessly intertwine, Jotex Fabrics introduces the Morgan Jacquard Collection, a testament to the union of luxury and eco-conscious living. Rooted in a rich history of grand celebrations, the Morgan curtains offer a timeless touch of elegance to every corner of your home. Join us on a journey to discover the story behind the Morgan Collection, its dedication to sustainability, and the endless possibilities it unlocks for your living spaces.
Unveiling the Legacy of Morgan Curtains
The Morgan Jacquard Collection is not just about curtains; it's about history and tradition. These curtains carry a legacy that dates back to grand celebrations and opulent gatherings. We'll delve into the historical significance of the Morgan curtains and how they are redefining luxury living in the contemporary world. From your living room to your bedroom, the Morgan Collection is designed to infuse sophistication into every aspect of your daily life.
Eco-Friendly Luxury: The Morgan Commitment to Sustainability
Sustainability is no longer a choice; it's a responsibility. The Morgan Collection takes this responsibility seriously. We will explore how these curtains are designed with an unwavering commitment to sustainability. Their low-maintenance and incredibly absorbent properties offer a hassle-free solution to life's little mishaps, making them the perfect choice for eco-conscious living. Learn about the eco-friendly practices that go into every Morgan curtain.
Design Elegance Meets Versatility
One of the striking features of the Morgan Jacquard Collection is its versatile design. These curtains seamlessly complement various interior design styles, from classic to contemporary, making them suitable for a wide range of decor themes. We'll take you on a journey to explore the endless design possibilities the Morgan curtains unlock for your living spaces. Whether you're looking for an exquisite addition to your living room or a touch of sophistication in your bedroom, the Morgan Collection has the perfect solution.
The Luxury of Sustainability Begins
Elevating your home with the Morgan Jacquard Collection from Jotex Fabrics is not just about curtains; it's about embracing a lifestyle of eco-conscious luxury. As you discover the Morgan curtains, you'll realize that they offer more than just an elegant window dressing – they offer a statement of your commitment to sustainability, history, and contemporary design. The Morgan Collection is where luxury living becomes synonymous with sustainability, and your home is the grand celebration.
Experience the Morgan Jacquard Collection
Are you ready to elevate your home with a touch of luxury and sustainability? Join us in exploring the Morgan Jacquard Collection, where history, elegance, and eco-friendliness converge. Your home deserves nothing but the best, and the Morgan Collection is here to deliver it. Visit our website today and unlock the possibilities of elevating your living spaces with Jotex Fabrics.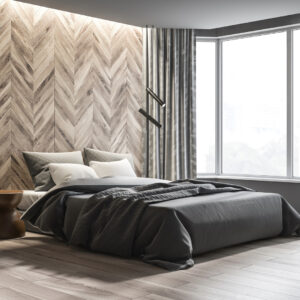 🔗 Explore the Morgan Jacquard Collection 🔗
At Jotex Fabrics, we believe in providing more than just fabrics; we believe in delivering elegance, sustainability, and a touch of history to your everyday life.