Your home is a canvas, and every element within it plays a role in the masterpiece you create. When it comes to interior design, few elements are as influential as window coverings. They set the tone for your space, providing both aesthetic charm and functional value. The Lexi Collection of Dimout Curtains is a prime example of how the right window treatment can transform your living space into a haven of sophistication and style.
The Essence of Elegance
The Lexi Collection is not just another set of curtains; it's a statement of elegance. These dimout curtains are designed to offer more than mere window coverage; they redefine the way you control light, create ambiance, and elevate your home's decor.
Precise Light Control
One of the standout features of the Lexi Collection is its ability to offer precise light control. These curtains enable you to curate the perfect atmosphere in your living space. Whether you're looking for a soft, diffused glow that invites relaxation or a well-lit, invigorating ambiance, these curtains have the versatility to cater to your lighting preferences.
Energy Efficiency
More than just a decorative element, the Lexi Collection is designed with energy efficiency in mind. The dimout feature helps maintain a comfortable indoor temperature, reducing the need for excessive heating or cooling. This not only contributes to a more eco-friendly home but can also lead to cost savings on your energy bills.
Versatile Style
Versatility is a hallmark of the Lexi Collection. These curtains seamlessly blend into various interior themes. Whether your decor leans toward classic, contemporary, or a fusion of styles, the timeless and adaptable design of the Lexi Collection ensures that these curtains enhance any room they grace.
Craftsmanship and Quality
What sets these curtains apart is not just their design but the craftsmanship and quality that go into their creation. The subtle touch of luxury, courtesy of embossing and a semi-shine finish, adds opulence to your living space. These curtains are not just about aesthetics; they are built to provide lasting value.
Creating a Haven of Elegance
With the Lexi Collection, you're not just decorating; you're creating a haven of elegance. These curtains can help you achieve a sense of sophistication and glamour that leaves a lasting impression on anyone who steps into your home.
Incorporating the Lexi Collection into Your Home Decor
Understanding the features and benefits of the Lexi Collection is just the beginning. To truly harness its potential, it's essential to know how to incorporate these curtains into your home decor effectively. Here are some tips to help you make the most of this exquisite collection:
Color Coordination
The Lexi Collection offers a range of colors and textures. When choosing your curtains, consider the existing color scheme of your space. Whether you want your curtains to blend in seamlessly or make a bold statement, color coordination is key.
Layering
For a luxurious and dramatic look, consider layering your curtains with sheers or valances. This adds depth and texture to your window treatment, creating a dynamic visual appeal.
Measuring and Hanging
Proper measurement and installation are crucial. Ensure your curtains are the right length and are hung at the appropriate height. This ensures they not only look good but also function effectively.
Maintenance
To preserve the beauty of the Lexi Collection, proper maintenance is essential. Regular cleaning and care will keep your curtains looking fresh and elegant for years to come.
Exploring the Lexi Collection
Are you ready to transform your living space with the Lexi Collection of Dimout Curtains? The perfect fusion of style, functionality, and energy efficiency is just a curtain away. Your dream home is within reach.
Your home deserves nothing but the best, and the Lexi Collection of Dimout Curtains is the epitome of excellence in home decor. From superior light control and energy efficiency to versatile style and timeless elegance, these curtains offer a multifaceted approach to elevating your living space. Whether you're aiming for a cozy, modern, or classic look, the Lexi Collection has something to suit your taste. Your home's transformation is just a click away. Make the choice for luxurious living with the Lexi Collection today.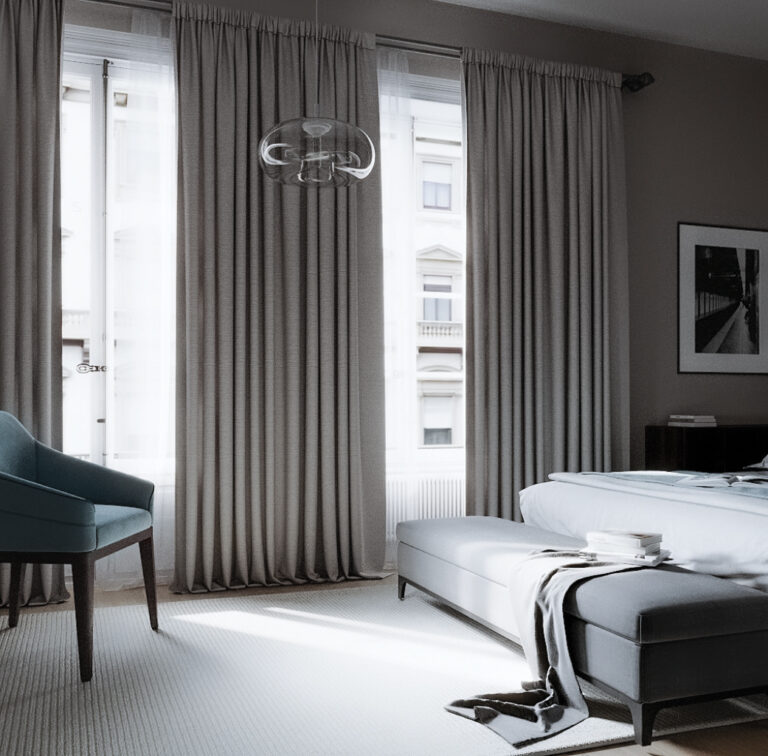 To learn more about Lexi dimout fabrics, please visit the provided link for detailed information.
We offer a wide selection and are ready to assist with any inquiries you may have. Thank you for considering our fabrics.