The world of interior design is ever-evolving, and the Calgary Collection is at the forefront of redefining how we experience elegance and sophistication in our living spaces. With two distinct bases of sheers, each spanning a generous width of 320 cm and featuring stylish zinc bands, these curtains introduce a new era of light and privacy management. In this comprehensive blog post, we will explore the intricacies of the Calgary Collection, delving into the design elements, color palettes, and how these curtains can transform your interiors.
Base 1: Ashton – Plain Soft Sheers
The Ashton design is a celebration of simplicity, offering plain soft sheers that bring a gentle and delicate touch to your interiors. With eight pastel modern colors to choose from, the versatility and timeless appeal of Ashton make it a perfect canvas for your design aspirations.
Diving Deeper: Modoc
For those with a penchant for nature-inspired aesthetics, the Modoc design is a breath of fresh air. Its floral leaf pattern emboss seamlessly blends the outdoors with your indoor decor, creating a serene and inviting atmosphere.
Carla: Embracing Modern Urban Sophistication
Carla, with its cement texture emboss, redefines modern urban sophistication. This design is an ideal choice for those who appreciate contemporary aesthetics and desire a unique touch in their interiors.
Beldon: The Timeless Allure of Geometric Patterns
Geometric patterns are eternal, and the Beldon design showcases their modern interpretation. The geometric modern emboss design adds visual intrigue and character to your home decor. With eight stylish pastel colors, you have plenty of options to create the perfect ambiance.
Base 2: Koler – Plain Silky Touch Sheers
The Koler design offers plain silky touch sheers, exuding luxury and elegance. These curtains are the epitome of refinement and are designed for those who appreciate the finer things in life. With eight pastel modern colors to choose from, you can effortlessly elevate your living spaces.
Helena: Adding Depth with Herringbone Texture
The Helena design presents a small herringbone texture emboss, adding depth and character to your sheer curtains. It's an ideal choice for those who value intricate details and are passionate about creating a unique ambiance.
Madero: A Touch of Contemporary Charm
Madero offers a texture stripe emboss design, bringing a touch of sophistication and contemporary charm to your interiors. With a palette of eight pastel modern colors, you can curate the perfect atmosphere in your home.
Mesa: Where Modern and Classic Unite
The Mesa design is an ode to modern classic floral emboss. It blends the timeless beauty of florals with modern aesthetics, making it the perfect choice for those who seek elegance and charm. With the Calgary Collection, you can create a unique space that resonates with your personality and style.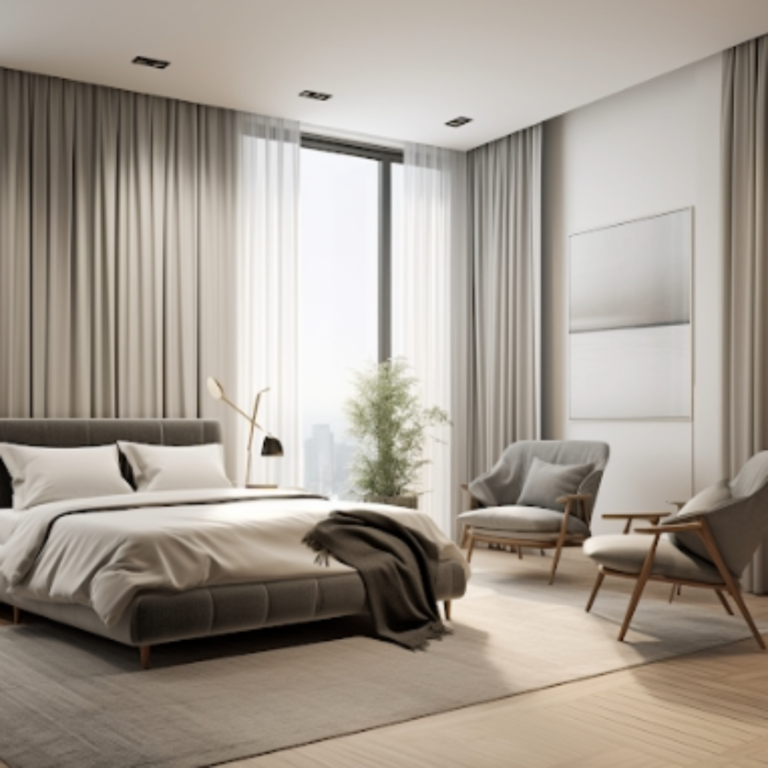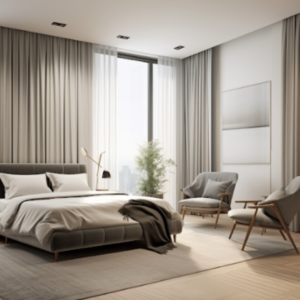 Explore the Calgary Collection 
Whether you're seeking sheer simplicity, a touch of nature, or modern sophistication, the Calgary Collection offers a wide range of options to cater to your unique preferences. These silky soft touch and emboss texture sheers are designed for modern homes that demand privacy, style, and the flexibility to mix and match with Scandinavian furniture. Elevate your living and bedroom spaces with the Calgary Collection and experience sheer elegance like never before.